If you could perform better, live healthier relationships, & be happier with a daily 15-min practice, would you do it?
Mental Fitness.
Your intentions only need 20% knowledge, but 80% mental fitness!
If you are not physically fit, you feel physical stress as you climb a steep hill. If you are not mentally fit, you feel mental stress – such as anxiety, frustration, or unhappiness – as you handle work and relationship challenges.
80% of people and teams score below the minimum level of mental fitness required for peak performance and happiness.
The great news is: Due to recent breakthroughs in neuroscience and technology, you can now improve your mental fitness significantly within 8 weeks of practice. The results are dramatically improved performance and productivity and a calm, clear, and happier mind.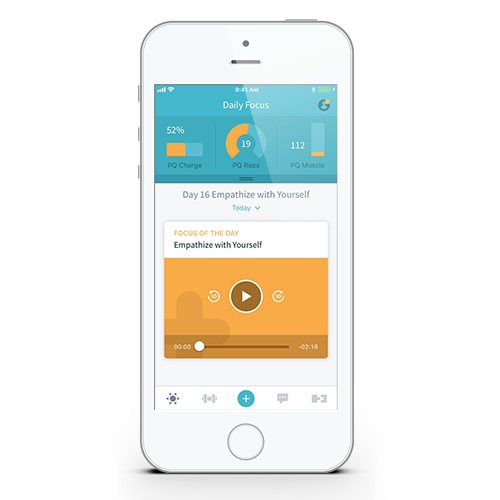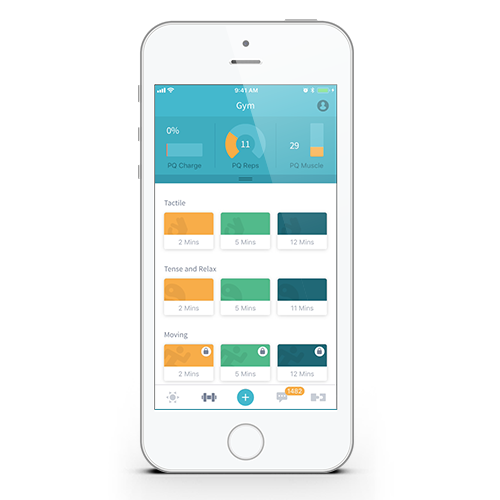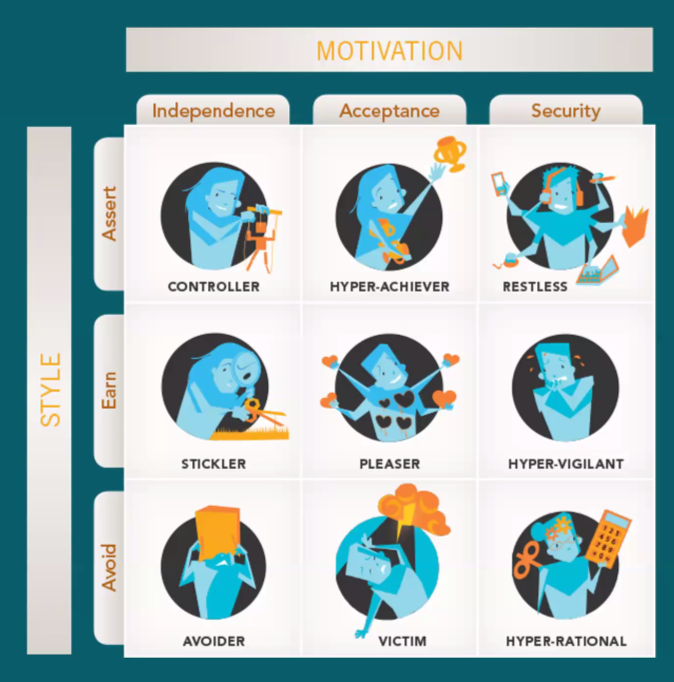 Mental fitness is a measure of the strength of your positive mental muscles (Sage) versus the negative (Saboteur).
Saboteurs are your invisible agents of self-sabotage. They include the Judge, Controller, Avoider, Victim, Stickler, and 5 others.
They represent your brain's automatic mental habits with limiting beliefs and assumptions about how to handle life's challenges. Your Saboteurs react to or even cause challenges in ways that generate negative emotions such as stress, disappointment, self-doubt, regret, anger, shame, guilt, or worry.
But you can learn to meet challenges by activating a different voice and region of your brain, the Sage. It performs far better while producing positive feelings like curiosity, empathy, creativity, and peace, with a laser focus on action.
Your Sage handles challenges through positive emotions like empathy, gratitude, curiosity, creativity, self-confidence, and calm, clear-headed, laser-focused action.
The relative strength of your positive Sage versus negative Saboteurs is called PQ (Positive Intelligence Quotient). PQ is the measure of your Mental Fitness. It is the best predictor of how happy you are and how well you perform relative to your potential. You can boost your PQ significantly with a daily 15-minutes practice.
By focusing
only 2% of your time
each week
, you can build your mental fitness or your team's, create the resilience and culture you need, and get the results you want in a way that brings deep fulfillment.
I am excited to offer you Positive Intelligence in collabora
tion with one of the leading experts, Shirzad Chamine, and
Positive Intelligence
. This is what one of the over
500,000 participants from 50 countries experienced:
"I'm so much more effective and have so much less stress in every area of my life — from blowing past revenue targets at work, to far more fulfilling relationships at home." Coachee