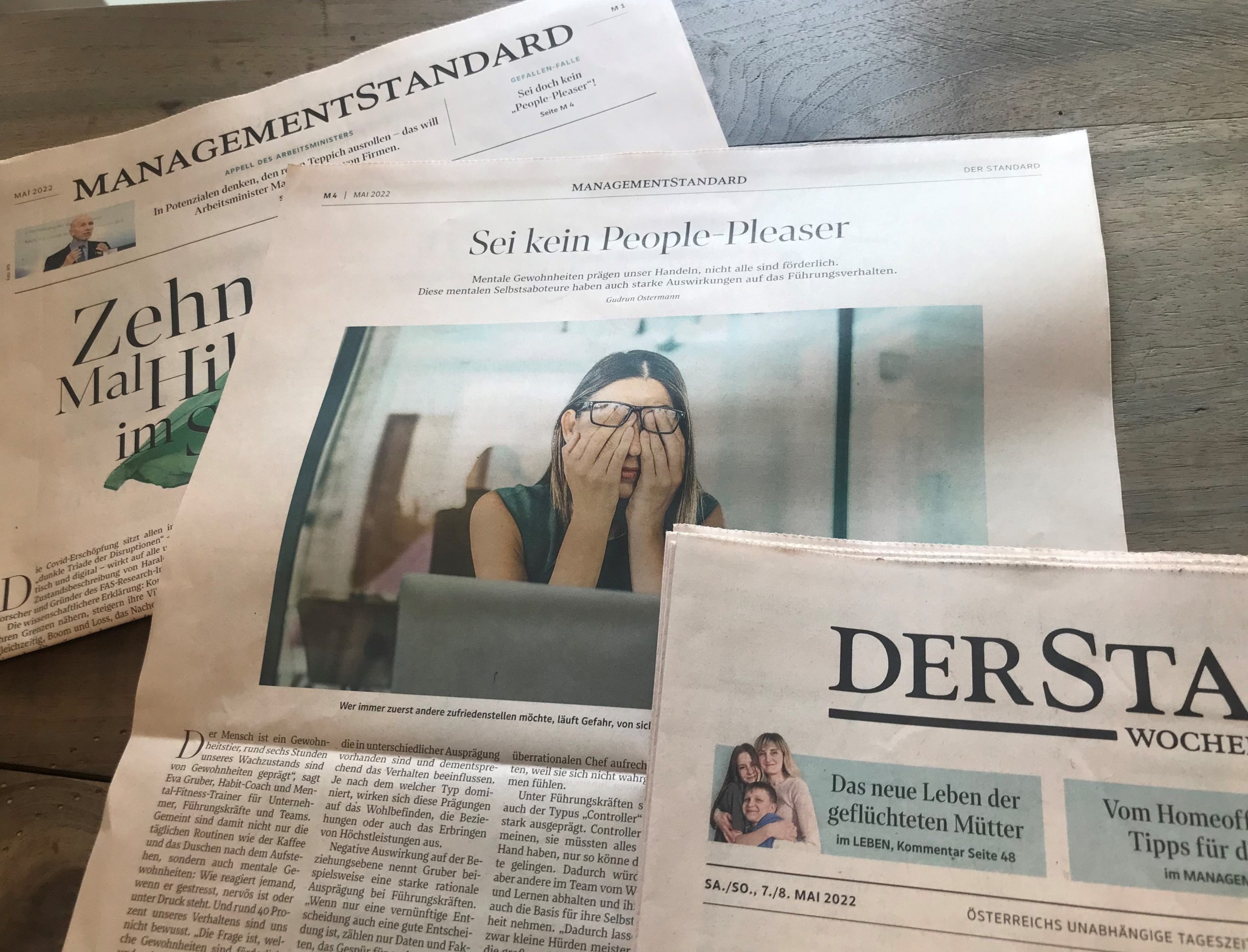 "My boss can't take criticism. Hence, I became a YES-sayer and due to that am looking for a job.", a reader commented. "YES-sayers are valued more at work", another worries. Are you people-pleasing as well?
In my most recent press-interview with Der Standard and Gudrun Ostermann, we discovered the many ways our "monkey mind" can sabotage ourselves. Out of 10 different ways of mind chatter, people-pleasing is one of them.
Too many of us tend to run for others and their (sometimes even unspoken) requests or needs, before they take care of themselves (let alone their many tasks).
Learn more by reading the article here.
Do you also people-please in order to be liked at work? What's its impact on you and your mental health?

Tell me about it! Email me to hi@evagruber.org.

—