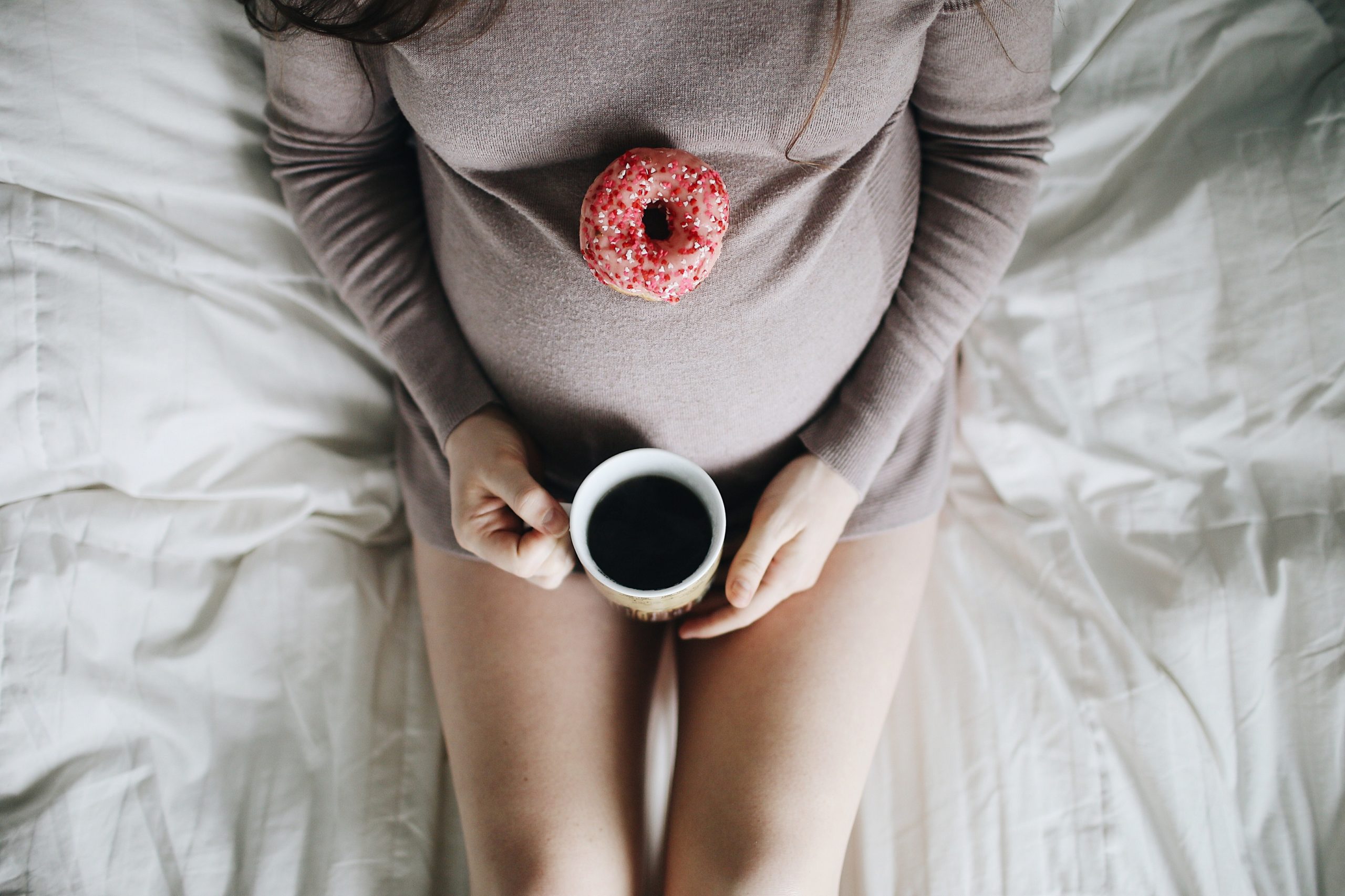 Ask a new mother: 'How do you spend your Me-Time?', and she will either chase you until she stuffs the pacifier in your mouth, or she will simply not understand your question. 

We're not going to ask YOU that question. Instead, we'll jump straight into 5 Me-Time Myths & Hacks that every mother should know about. 
Subscribe to our 90 min online sessions on Designing your Mum-Life Rhythm with Tiny Habits®.
MYTH #1 – Bedtime is the only time I have for myself to recharge.
As a newborn mother, nights and days are a bit of a blur, especially if you are breastfeeding. All your days start with full on speed: nursing/feeding, diaper change, play time – and before you know it, it's lunch time and you're still wearing your pajamas and haven't had time to shower. If you are a toddler's mum and also working, your days might very well split between being efficient/performing at work and organizing activities + playing with your toddler. No breaks, right?
So when they go to bed, it finally feels like SHOW TIME. Although it feels like a big relief to have a couple of hours for yourself, it might not be the ideal moment to truly recharge. Why is that?
#Behind-the-scenes: Your energy, motivation, and willpower changes over the course of your day. In the mornings we tend to have more energy, hence feel more motivated to use the bedtime of your toddler to recharge. But as bedtime hits, your willpower gets closer to ZERO.
#Take-away: Your motivation and willpower are not reliable buddies to count on when it comes to behavior change, such as creating Me-Time at night.
#Invitation: Instead of creating Me-Time at night, take Micro-Breaks throughout your day. Lasting less than 30 seconds, Micro-Breaks are super easy activities. Applied regularly over the day, they really help you recharge your batteries. Best is if they are body-related, such as simple breathing, stretching or walking. What's your favorite?
MYTH #2 – My baby/kid will not survive unless I focus ALL my attention on her 24/7.
Checking your sound sleep baby to make sure she is still breathing? Been there! Especially when it's your first child, you might feel like they are squeezing every inch of attention – and some more. Even though it seems impossible, you can carve out some time for yourself – and guess what, your baby/toddler will be happy about it! Because if you are happy, your little one is happy too!
#Behind-the-scenes: Micro-Breaks is something active and present. It doesn't only enable you to rest for a couple of seconds. A Micro-Break enables you to reflect on your behavior. It sparks new ideas. It eases decision making.
#Take-away: A Micro-Break empowers you to play with the rhythms of your daily life and create Tiny Habits®. These are baby steps [pun unintended] to change your behaviour. This method was developed by BJ Fogg, Director, Behavior Design Lab at Stanford University. Designed and applied right, Tiny Habits® honor your wellbeing and Me-Time. Remember, all of this benefits your baby's/toddler's happiness! We'll show you how!
#Invitation: Here's a sneak peak. Let's start with one easy exercise: Breathing. Allow yourself to pause. A Tiny Habit® to make Me-Time behavior stick, could sound like: After I change my baby's diaper, I will take 3 deep, intentional breaths, and instantly celebrate by joyfully saying "Good for meee!". Go try!
MYTH #3 – Self-care takes a lot of time that I simply don't have.
When you have a baby or a toddler, self-care translates into finally finding the time to shave your legs and shower. But that's not self-care! That's basic female body care. Self-care is about taking time to do what makes you happy. The good news is that there are hundreds of things that make you happy that actually don't take so much of your time. But you parked these happy things somewhere in the back of your head when your baby arrived.
#Behind-the-scenes: Starting your self-care and self-love can easily be sparked by (1) your self-awareness and (2) your gratefulness of what is already there with you, and because (!) of you. Many of us are in the lucky position to have everything we NEED to feel safe, healthy, nourished, and loved.
#Take-away: You have all the resources for self-care, you only need to unwrap them, and use them in tiny, easy ways. Enjoying an intentional sip of your favorite tea or coffee is easy, still mindful and relaxing. Using a soap bar for 30 more seconds under the shower can feel like a gentle spa treatment, enabling you to let go of a tension in your back.
Or you can start right now by simply being grateful for your today's morning, waking up next to your healthy baby/toddler.
#Invitation: Enable yourself to become more grateful with the help of a daily Tiny Habit®, reflecting your day before you hit your pillow at night. A Tiny Habit® to make this new behavior stick, could be: After I switch off the lights on my bedside table, I will recall one body-related experience of today which I am really grateful for, and instantly celebrate by joyfully smiling to myself. #bodypositive. Go try!
MYTH #4 – Taking some time-off during weekends is enough to feel completely recharged.
Weekends in motherhood are completely different. There's no real time-off, we still have to take care of our kids on weekends, as they are not going anywhere. Moreover, if they go to kindergarten during the week, weekends might even feel more exhausting than weekdays.
You'll probably think that when your partner will be at home all day on the weekend you'll have time for yourself and this is enough. But when you go about feeling completely exhausted for 5 days in a row, not even an entire weekend is enough to make you feel good again. That's like keeping a diet only on weekends. We all know how that's gonna end. Not sustainable.
#Behind-the-scenes: It's the same with Me-Time. Learning to take Micro-Breaks throughout your day on all weekdays should nourish you enough to not feel exhausted on your weekend. The true power of Micro-Breaks is that they enable you to tune in with your current energy level, your resilience and your joy. Is my energy down already? Do I need to take a Micro-Break now? No wonder you feel impatient and cranky with your baby or toddler, as your resilience has 3% battery left.
#Take-away: Imagine Micro-Breaks like a muscle you wish to build. This muscle – like your kid – doesn't grow from one day to the other. This muscle needs some attention and care to flourish. If you train it day-by-day it will help you become more relaxed throughout the week.
#Invitation: Pick a paper and a pen, and sit down in a quiet place of your home. Recall yesterday's highs and lows. Write down a ONE for each busy, intense experience and time, and put a ZERO for each calm, spacious experience and time. Doing so, your day might have looked like this 0IIIIIIIII0III0I000IIIIIIIIIIII00. Were you always on the run? Did you manage to practice some self-care?
MYTH #5 – Focusing on myself and not on my baby/toddler makes me a bad mother.
Here's the thing, taking care of your little one starts with taking care of yourself. Every baby and child needs a happy, healthy, energized and cheerful mother to keep those giggles coming. Giving birth and motherhood feels like having superpowers but sorry to break it to you – you are still a human being! As a mother, you are doing your best every single day and despite all those picture perfect Instagram-mums, there is no perfect way to motherhood – just your own way.
#Behind-the-scenes: Accepting the need for changing your life rhythm to benefit your and your family's wellbeing is the first step. If you care about yourself, and wish to build healthy, Tiny Habits® muscles, start super tiny. A Tiny Habit® has the benefit of being tiny, easy, and impactful for your aspiration, such as "I don't want to feel bad as a mother only because I honor my Me-Time.".
#Take-away: Starting tiny and slowly raising the bar is a key-ingredient for behavioral change. A Tiny Habit® can be your starting point and it will guide you well when designed and tested with intention.
#Invitation: The Tiny Habits® recipe has ingredients like any cooking recipe. The magic of these ingredients build on (1) an anchor moment which prompts you to do the Tiny Habit®, such as After I changed my baby's diaper, …, (2) the Tiny Habit® itself, lasting less than 30 seconds, such as I will take 3 deep, intentional breaths, and (3) an instant celebration which sparks a positive energy within your brain, such as and instantly celebrate by joyfully saying "Good for meee!". Design your own Tiny Habits® recipe to create shameless Me-Time for yourself. Ready? Go!
Ok, now what?
Reading an article about how to make more Me-Time is not going to change anything. That's why we're not just leaving you here with this piece of content but we're inviting you to join our live 90 min online session where we give you a crash course on how to create your personal Me-Time recipe with the help of Tiny Habits®, every single day.
You'll learn how to design your mum-life rhythm to do more of what makes you happy [without feeling guilty, see, we've already been there] while you keep sane and energized.
Disclaimer: This will not be a session about productivity! This will be about focusing on making time for what matters to you!
If you want to win your Me-Time back [without going crazy] join our monthly session!
Learn how to (re)design your mum-life rhythm 
Explore the magic of guilt-free micro-breaks to feel your best
Practice self-care: re-energize yourself throughout the day
Dates: monthly
Time: in the mornings, CET
Location: Google Hangout
** Experience more Me-Time by signing up today. **

YOUR COACH: Eva Gruber
Eva Gruber supports entrepreneurs and managers who "have too much on their plate" to manage their time and energy better through supportive habits and a mental fitness practice.
Eva Gruber is…
An entrepreneur specialized in Sustainable Behavioral Change – for 9+ years.
A certified Tiny Habits® Coach – trained and mentored at Stanford Behavior Design Lab by world-famous behavior researcher and best-selling author BJ Fogg PhD.
A Positive Intelligence Coach in certification process, trained and mentored by Shirzad Chamine, a neuroscientist, psychologist, Stanford lecturer, CEO Coach, and best-selling author.
Co-author of books, and executive contributor of the leading entrepreneurship magazine Brainz.
Learn more on LinkedIn.
YOUR HOST: Delia Wieser, founder of Mama Matters
Delia Wieser is a mother and experienced trend & innovation professional. After giving birth to her son, she learned that taking care of her baby starts with taking care of herself. She founded Mama Matters in 2018 together with Katharina Griesbacher to raise awareness on the importance of self-care in motherhood because: When a baby is born, so is a mother.
Mama Matters empowers mothers to practice more self-care with its own line of natural textile & cosmetic products. Its hero product is a Starter Kit into Motherhood, consisting of 9 essentials mothers need to stay healthy & happy in the first weeks after giving birth.
This article is written by Delia Wieser and Eva Gruber.