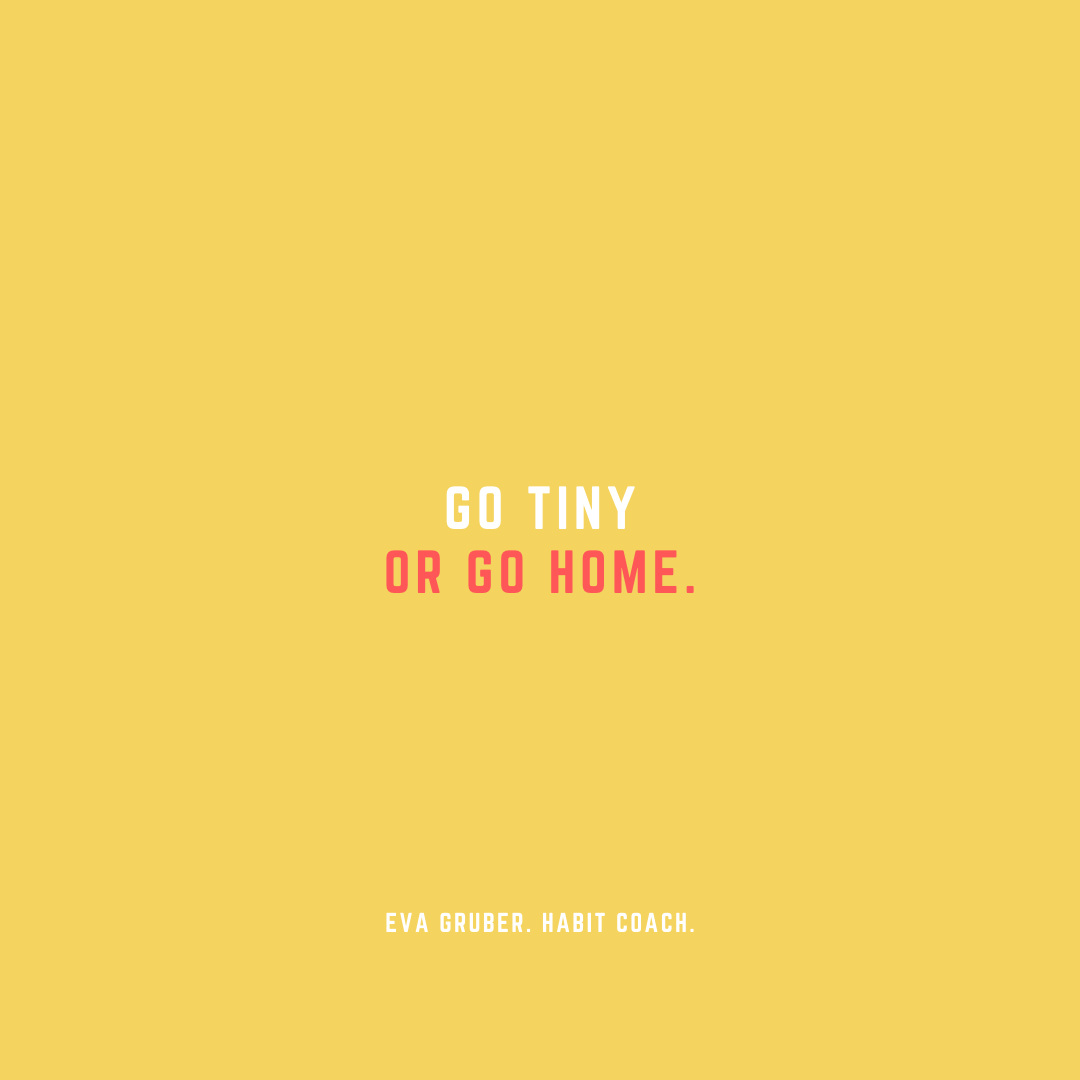 "Go big or go home" is over!
This is how you can perform even better, especially at peak-times like stress or a conflict:
In one of my recent posts, I shared with you how feeling anxious about a new (good) behavior can even stop you from starting it!
Do you know why you fail so many times starting a new behavior?
Because making e.g. this phone call to reconnect after a conflict feels so hard to do.
Because thoughts – driven by e.g. shame, guilt, and insecurity – spiral down into a rabbit hole, and make you continue your negative mind-chatter.
Because as an adult you most likely unlearned to make things tiny, and by that easy!
The overwhelm you feel might be painful.
But you can use it to shift, and turn a challenge into an opportunity!
I am here to help you do that. Text me to get started today!
hi[at]evagruber[dot]org