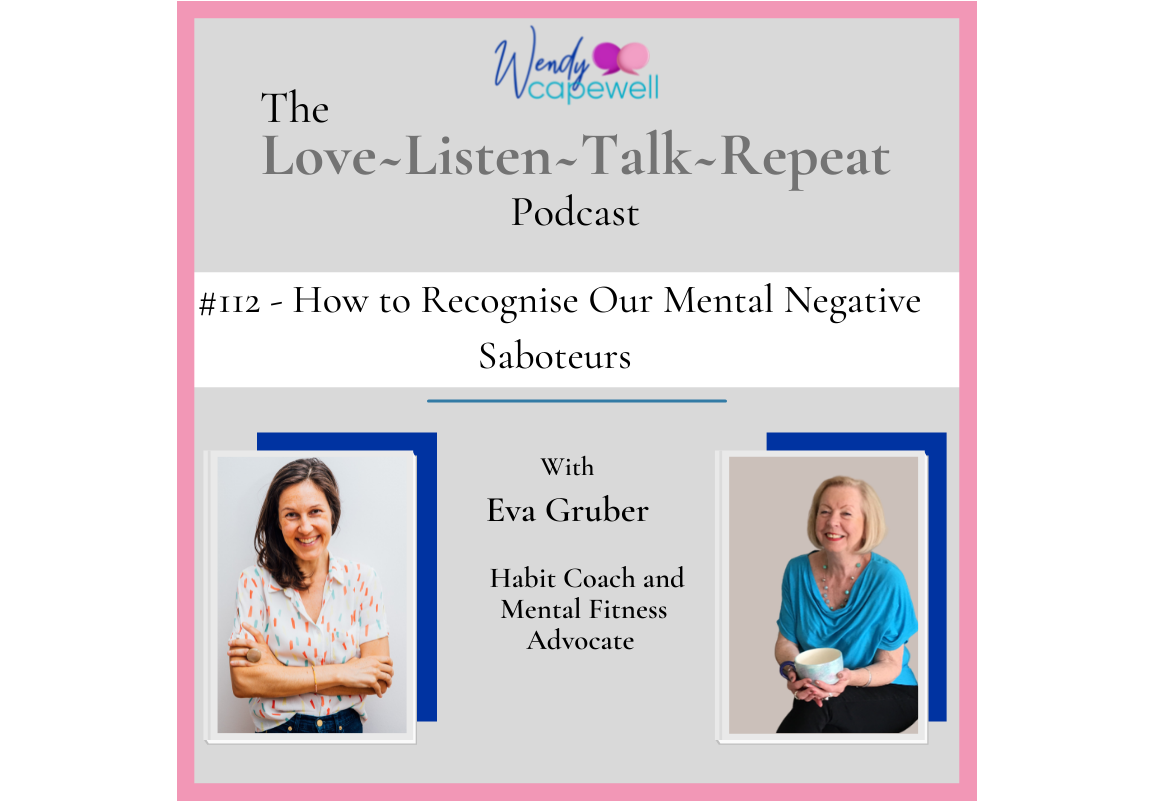 It was a sunny morning in Vienna, as Wendy Capewell invited me to sit down and record a show for her podcast Love~Listen~Talk~Repeat! 
Our focus topic was everyone's Mental Self-Sabotage, and the common challenge of so many of us…
Why do I judge myself but please others?
#toxic
Wendy Capewell is a Relationship and Trauma Specialist, I'm a Habit Coach and Mental Fitness Expert. This awaits you in our very honest and fun show:
What is Mental Self-Sabotage?

How do your 10 so-called Mental Saboteurs show day-by-day?

How do they justify their existence, even though they hinder you?

Who is your Master-Saboteur?

Why is connecting to your body crucial?

How can the discovery of your Mental Saboteurs lift you? For example, …

Discovering the Judge in you could finally lift your career!

Discovering the Hyper-Achiever in you could finally help you to feel happy!

Discovering the Pleaser in you could finally help you to take care of yourself first, finding rest and clarity!

Discovering the Avoider or Victim in you could finally help you stop playing the game of shame and self-pity!


How do your parent's Mental Saboteurs impact yours?

How can you "peel off" your 10 Mental Saboteurs, and leverage yourself with your 5 Sage Powers?

How to step into your own clarity and wisdom?
> Click here to listen to our show! <

Tell me about your Judge and Pleaser!​
Which negative mind-chatter would you like to stop?
Email me to hi[at]evagruber[dot]org.​
I am here for you!